Early Readers Level 3
Product Id - BR0103 ISBN: 9780740301278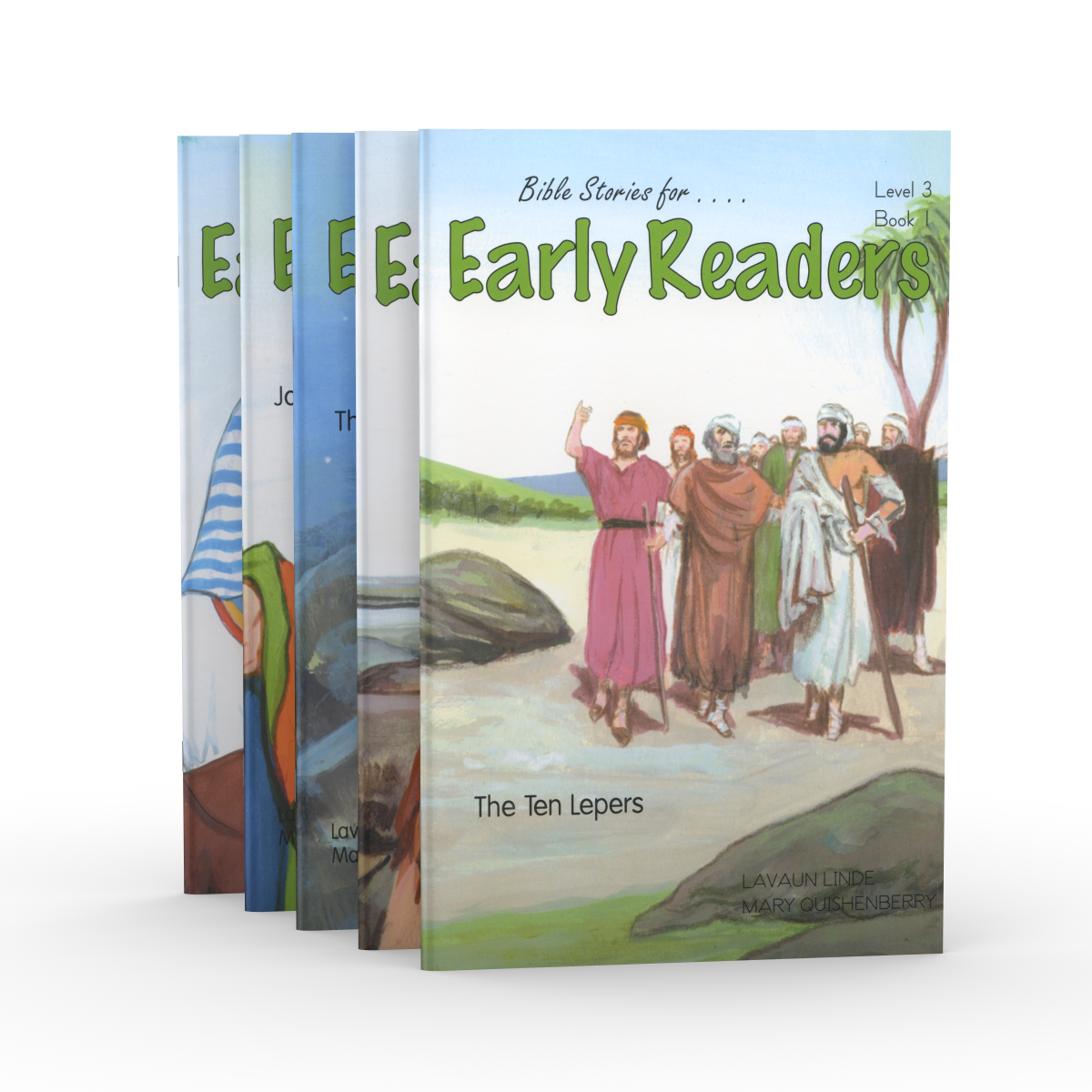 Early Readers Level 3 is a set of five books that present Old and New Testament stories in simple language for beginning readers. Much-loved Bible stories are retold in these colorful, soft-bound, durable, age-appropriate books. They'll soon become favorites in your home!
Description
If you've been searching for age-appropriate reading material for your beginning-to-read child, your search is over. Alpha Omega Publications presents Early Readers Level 3, a quality set of books that retell Bible stories in simple language. This progressive word building series was created with the young child in mind. Used in conjunction with the first two levels of the series, your child will move from simple three letter short vowel words, to consonant blends, to vowel digraphs. "The Ten Lepers" tells the story of Jesus healing the Lepers. "Pigs, You Stink" is about the Prodigal Son. "The Big Quake" deals with Paul and Silas. "Joseph and His Coat" is based on Genesis 37 and 39. "The Dreams Come True" recounts the story of Joseph in Egypt, from Genesis 41-46.
With a strong emphasis on phonics, the Early Readers Level 3 can be used with any reading program, but they are recommended to accompany 1-2-3 Read! from The Weaver Curriculum®. Simply introduce them to your child when they have progressed through the phonics rules, and soon your child will be reading them over and over again. These books will no doubt become favorites at your house! And don't overlook the fact that each book includes the Scripture verses noting where the story is found in the Bible. New words are introduced in the beginning and comprehension questions are included at the end. Order your copy of Early Readers Level 3 and you'll discover why, from start to finish, these books are keepers!